15/07/13 – 17/07/13
Prague was such a surprise for me with its beauty and value for money, the city is steeped in history and lovely to walk around.
The old town square was only a few minutes walk from our apartment.
ASOS Circle Sunglasses – £12.99. H&M Dress – £3.99. ASOS Black Leather Belt – £12.00. Accessorize Sandals- £22.99.
The John Lennon Wall is one of the must see places in Prague; this wall is covered in graffiti inspired by John Lennon and The Beatles.
Just a few streets from the old town square there is the BakeShop – a deli that had the most tasty treats and perfect for brunch or lunch.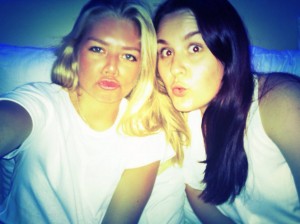 For evening cocktails a great place to go is Bed Lounge.